1. Trust your supplier and their advice.
We respect that there is an element of salesmanship involved in any sales process, that's why it's critical to find a supplier you trust before starting any build. Choosing suppliers who are focused on helping you achieve your vision will mean they offer advice with your best interests at the core of it and will ultimately result in a piece of kit that will do the job year after year.
2. Understand your needs now, and in the future.
Sometimes during a build it's easy to focus on your current needs and forget to factor in your future needs too. Building with adaptability and flexibility from the start will best help you and your supplier to future proof your new asset. Align yourself with a manufacturer that designs the product and manufactures it to suit your specifications and needs.
3. Get the plan right during the development process and avoid the urge to deviate later.
Changes and deviations are a natural part of most manufacturing projects, however, deviating or changing plans part-way through a build, can have unforeseen roll-on effects. Where possible, nail down your build spec's early-on in the process as this will minimise additional cost and time delays.
4. What will happen after you get your new unit!
Having access to an ongoing support and a repairs/servicing network post-build is crucial. Aligning yourself with a manufacturer that builds and can repair and service your unit, means faster and better service, easy access to your unit's parts and paint information, which means your new asset will be back on the road faster and earning. Having a manufacturing and service partner also provides you peace of mind around meeting your own compliance and health and safety obligations.
5. Keep records of all your serial numbers so you can access any of your information in a hurry.
Keeping a record of these details means at anytime you can access all your certification documents, certificates, parts manual and trailer specs when you need them.
6. It's meant to be an enjoyable process.
Many operators will only build 1 or 2 new units in their lifetime, so it's important that you enjoy the process and have fun. As drivers, we all understand the destination is the end game, however, the journey along the way can be equally as fun and exciting, So, remember to relax and enjoy the "road-trip" of building your new piece of kit and enjoy it for years to come.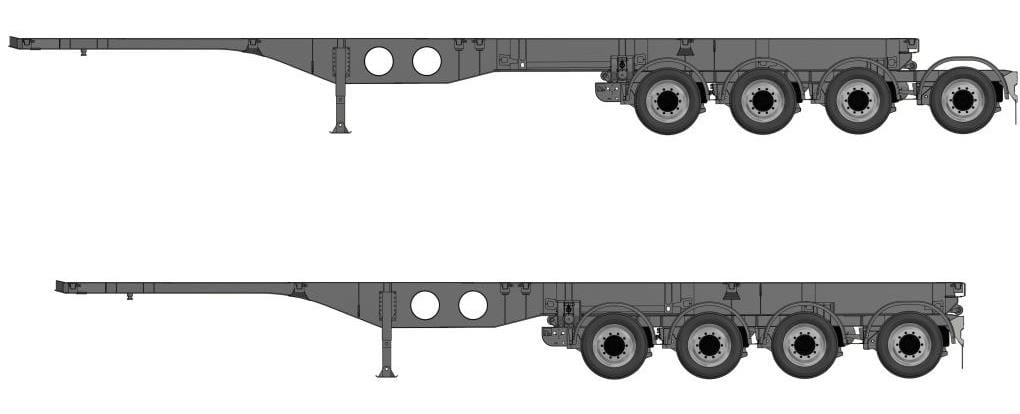 Continuous improvement isn't just a buzz word at Domett, it's a philosophy we run our company by. For you and your trailer, continuous improvement means we have a clear focus on delivering a continuous, consistent, high-quality product every time.