On the back of a major overhaul of our paint and finishing processes we are excited to be invited to join the elite Resene Fleetcare Network!
Over the past 24 months we have been busy with a major overhaul of our paint and finishing processes as a movement to ensure a premium and consistent level of finish and to bring as much paint and finishing capability as possible back in house.
A key component of this change has been building a strategic partnership with Resene Automotive and the development of our new Electrostatic Paint plant and processes. The results we have seen to date from this partnership and the new processes have been incredible and we are looking forward to continue to build on these and work alongside Resene Fleetcare as new technology and processes become available.
We are very humbled and honoured to receive this status and be invited to join the prestigious Resene Fleetcare Network. Below is a brief explanation from Craig Marshall from Resene Automotive describing a bit more about the Network and what this means for Domett customers.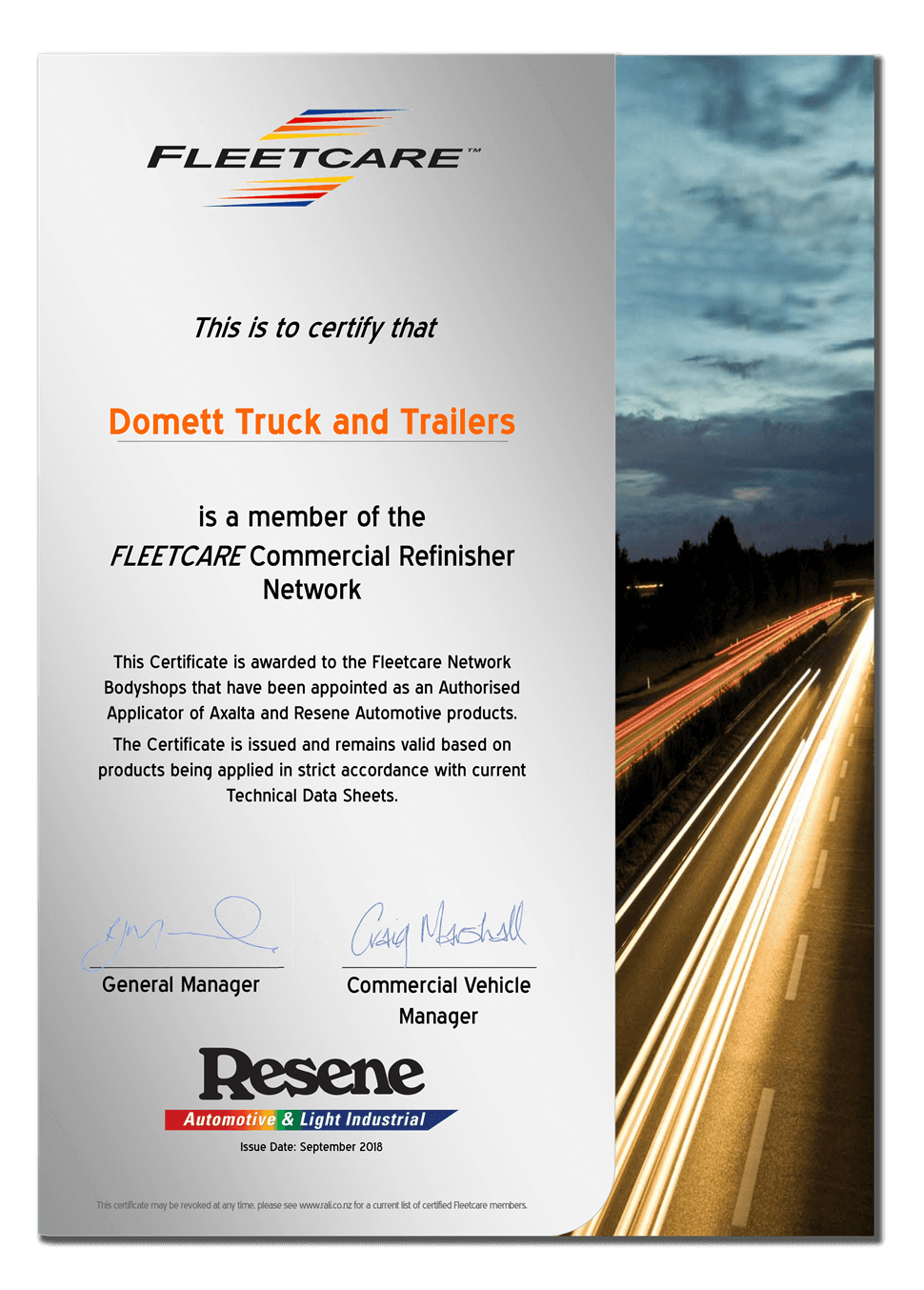 "The Resene Fleetcare Network currently comprises 10 other members and is a group of Resene's commercial refinishers in NZ that consistently turn out a set level of high quality work and follow the correct paint process to ensure high durability of the finished product. Once a name is put forward to be invited to join the network it must be approved by both Resene and the other members of the network in order to be accepted. Resene Automotive and the wider Fleetcare Network are proud to announce that Domett Truck and Trailer are the 1st NZ manufacturer to achieve this status and from our perspective is a well-earned reward and recognition for the hard work and disciplines they have put in place and continued to build on over the past 2 years.
Our National Approved Network of Commercial Refinishers have access to technical knowledge, training and support from both ourselves and our supply partners. As part of the Network, all refinishers are annually audited on processes, equipment and training to support development of staff and ensure businesses keep up with technology advancements that affect their organisation. This audit process forms part of the Certified Commercial Refinish Paint Warranty which provides peace of mind to vehicle owners. The Network enables a unified standard of work and ensures consistent colour and workmanship standards nationwide giving customers peace of mind and confidence in both our products and their refinisher of choice."
Craig Marshall
Commercial Vehicle Manager
Resene Automotive & Light Industrial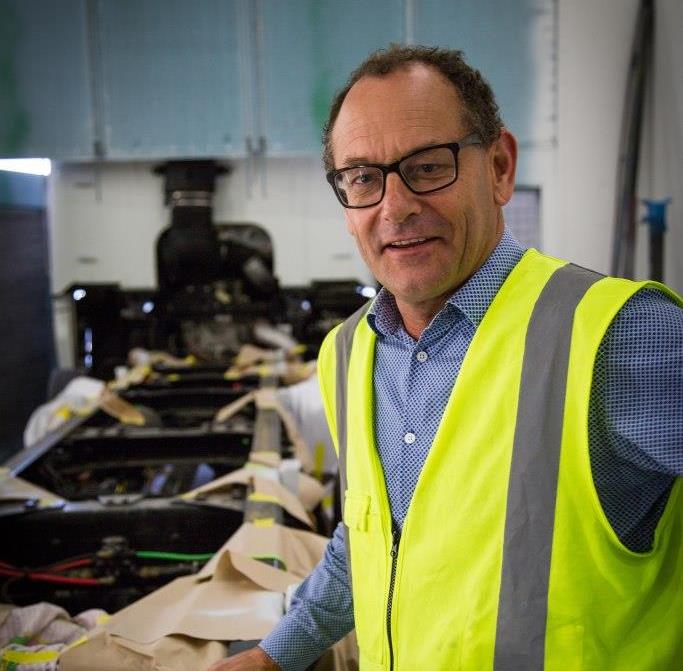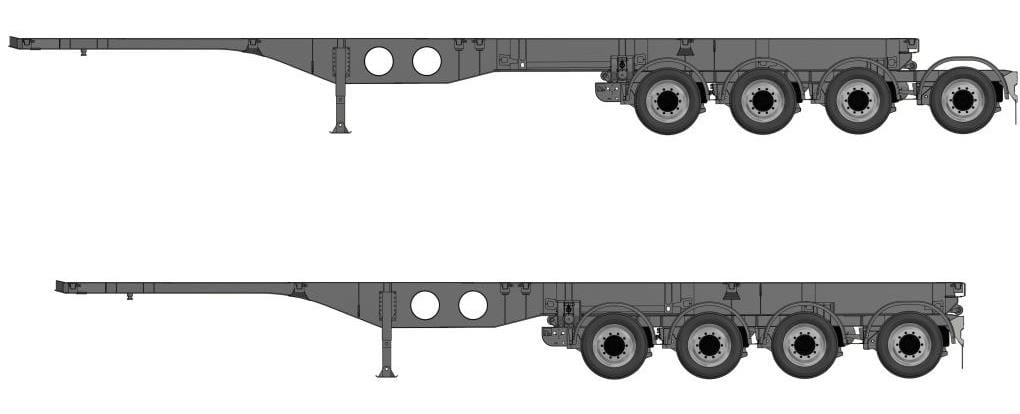 Continuous improvement isn't just a buzz word at Domett, it's a philosophy we run our company by. For you and your trailer, continuous improvement means we have a clear focus on delivering a continuous, consistent, high-quality product every time.