Challenging the old way of thinking, Domett and Resene Automotive teamed up to deliver a better quality paint job for Domett's customers. 
Hidden away in amongst bus builders, freight companies, and kitchen manufacturers, is a nondescript new building that is occupied by the Domett paint and blast team. This building has been custom built to house their team of eight along with their new electrostatic paint equipment.
Up until three and a half years ago the finishing and painting of the trailer units Domett built were spread out amongst their own painting plant and a contracted third party, which resulted in variable quality output. It was the only part of the production process that they did not control themselves.
With their commitment to Continuous Improvement and the production of the best quality trailers in New Zealand, bringing the entire finishing of paintwork in-house made a lot of sense. However, choosing the best type of paint and the best method of painting was the next critical question.
Working with Resene Automotive, Domett decided to invest in a new type of paint application called Electrostatic Paint. Whilst it might sound flashy and hi-tech, electrostatic paint is essentially magnetic paint. When painting a steel chassis, an electrical charge is generated in the hand piece. It is then transferred to the paint. This gives the paint a positive charge which is attracted to the earthed trailer unit.
When the spray gun operator begins to spray, the paint "wraps" itself around the surface. An increase in film-build means the chassis has a far better finish and the edges, where older paint methods have the paint thinning, become rounded and thicker and therefore a stronger edge is achieved. Paint also finds its way into the hard to reach places where traditional methods would miss or provide a thin film cover.
With the new paint system Domett have also invested in equipment to measure blast profile, primer and paint thickness, air temperature, humidity readings and anything that can have an effect on paint quality. All these advances in production and technology mean better protection and consistency and of course, better quality.
Domett also complete regular random checks of all areas of the system to ensure consistency and trailer specific reports can be generated if requested by the customer or for business analysis and quality control. In short, using the electrostatic method of painting on the trailers, Domett achieve a stronger, better looking, longer lasting and more consistent finish, meaning a better-quality trailer is delivered to the client.
Quick facts about Electrostatic Paint
Coverage of the steel chassis is 30% better as the paint is attracted to the steel, wrapping itself around the chassis.
A stronger film-build means a longer life for your trailer.
Paint is attracted to the edges creating a thicker, rounder edge where traditionally paint was thinner as it would fall away from the edge.
A better quality finish, more consistent colour and quicker dry time, equals a better trailer.
Domett has partnered with Resene Automotive for the development of their paint system. Craig Marshall from Resene Automotive, the suppliers of the electrostatic paint Imron Fleetline HDC Elite, says that the paint used in the electrostatic painting process has many benefits over traditional methods of painting trailer units, but the major benefit is a better quality film-build and finish.
" The electrostatic paint system supplied by Resene Automotive creates better coverage, greater film-build, and a more resilient paint coating, whilst also saving time and money on productivity. "
Craig Marshall
Commercial Vehicle Manager
Resene Automotive & Light Industrial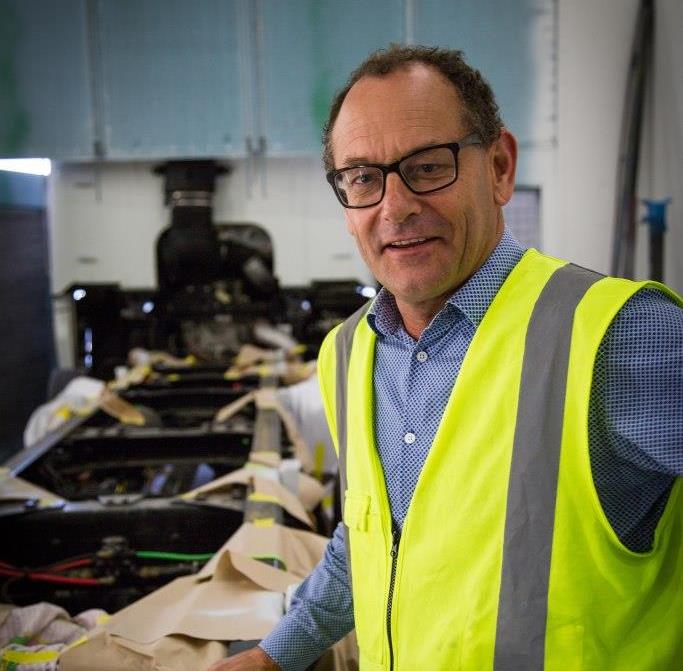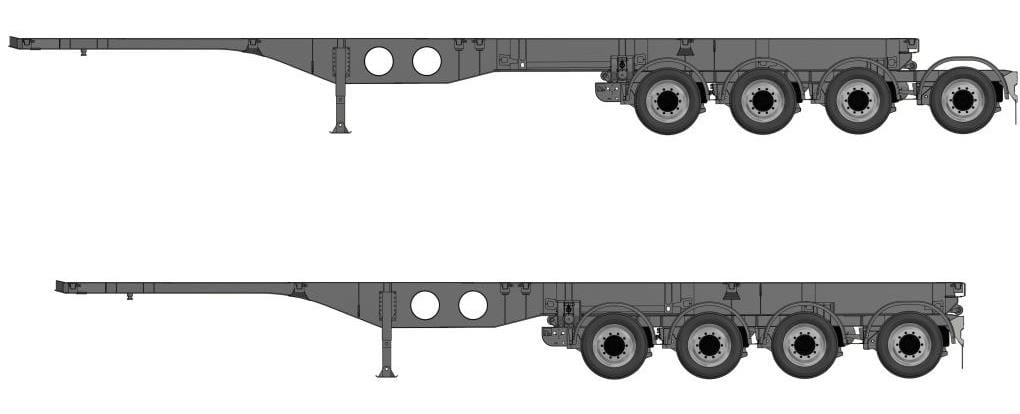 Continuous improvement isn't just a buzz word at Domett, it's a philosophy we run our company by. For you and your trailer, continuous improvement means we have a clear focus on delivering a continuous, consistent, high-quality product every time.