At Domett we are always striving for innovations to make our customers lives easier and more efficient. In light of this we have recently completed a new 'Drive in/Drive out' repair facility for a wide range of truck, trailer and combination vehicles.
This new repair facility has been designed to allow repair and paint jobs to be completed quickly and with little fuss and trouble. Paint touch ups can be done on site and for the majority of customers Domett will already know the paint supplier and the paint codes, meaning if not already in stock they can be pre-ordered, resulting in less downtime while the job is completed on site. Drivers can make use of our designated lunch room and bathroom while they wait for their job to be completed.
The repair team is headed by Neil Knudsen, a 25+ year veteran with Domett who knows our truck and trailer units like the back of his hand! Working closely alongside Neil, is Steve Furness who has over 10 years of fabricating and welding experience under his belt, meaning your repair job is in very safe hands. This new facility has access to an extensive range of resources and technology that can be called upon while completing your repairs, including profile cutting of parts, electrical LED lighting systems for both fault finding and installation applications, roof skinning, brake system installation, configuration and fault finding, plus many more. We can even run your truck or trailer through VTNZ for a VCA or COF at the completion of your job if required.
In addition to the repair side, parts can be supplied direct to you from our parts stock and all enquiries for parts can be made through to Kirean.Wonnocott@dttl.co.nz. If you require any parts we don't have in stock we will manufacture them for you and dispatch as quickly as possible.
Domett is committed to bringing our customers a premium service across supply, repairs and ongoing support and we trust you will find this new repair facility a helpful addition. If you would like to book a repair or talk to someone directly about this new facility, please contact Neil.Kundsen@dttl.co.nz or on 021 971 680.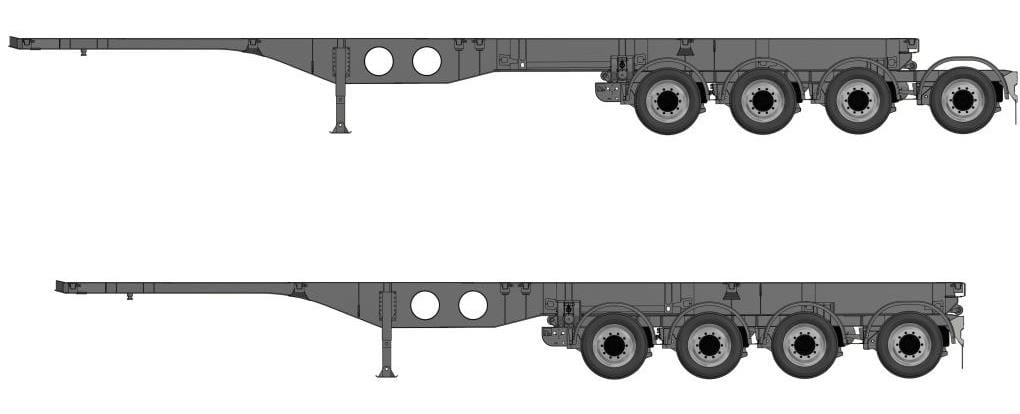 Continuous improvement isn't just a buzz word at Domett, it's a philosophy we run our company by. For you and your trailer, continuous improvement means we have a clear focus on delivering a continuous, consistent, high-quality product every time.